Our Top Selling Cupolas
From

Regular price

$359.00

Regular price

Sale price

$359.00

Unit price

per

From

Regular price

$429.00

Regular price

Sale price

$429.00

Unit price

per

From

Regular price

$349.00

Regular price

Sale price

$349.00

Unit price

per

From

Regular price

$609.00

Regular price

Sale price

$609.00

Unit price

per

From

Regular price

$320.00

Regular price

Sale price

$320.00

Unit price

per

From

Regular price

$899.00

Regular price

Sale price

$899.00

Unit price

per

From

Regular price

$349.00

Regular price

Sale price

$349.00

Unit price

per

From

Regular price

$209.00

Regular price

Sale price

$209.00

Unit price

per

From

Regular price

$479.00

Regular price

Sale price

$479.00

Unit price

per

From

Regular price

$325.00

Regular price

Sale price

$325.00

Unit price

per

From

Regular price

$399.00

Regular price

Sale price

$399.00

Unit price

per

From

Regular price

$249.00

Regular price

Sale price

$249.00

Unit price

per

From

Regular price

$899.00

Regular price

Sale price

$899.00

Unit price

per

From

Regular price

$1,099.00

Regular price

Sale price

$1,099.00

Unit price

per

From

Regular price

$459.00

Regular price

Sale price

$459.00

Unit price

per

From

Regular price

$225.00

Regular price

Sale price

$225.00

Unit price

per

From

Regular price

$909.00

Regular price

Sale price

$909.00

Unit price

per

From

Regular price

$789.00

Regular price

Sale price

$789.00

Unit price

per

From

Regular price

$889.00

Regular price

Sale price

$889.00

Unit price

per

From

Regular price

$979.00

Regular price

Sale price

$979.00

Unit price

per
High Quality Materials

Multiple Roofing Options

Extended Strength & Durability
The Benefits of Cupolas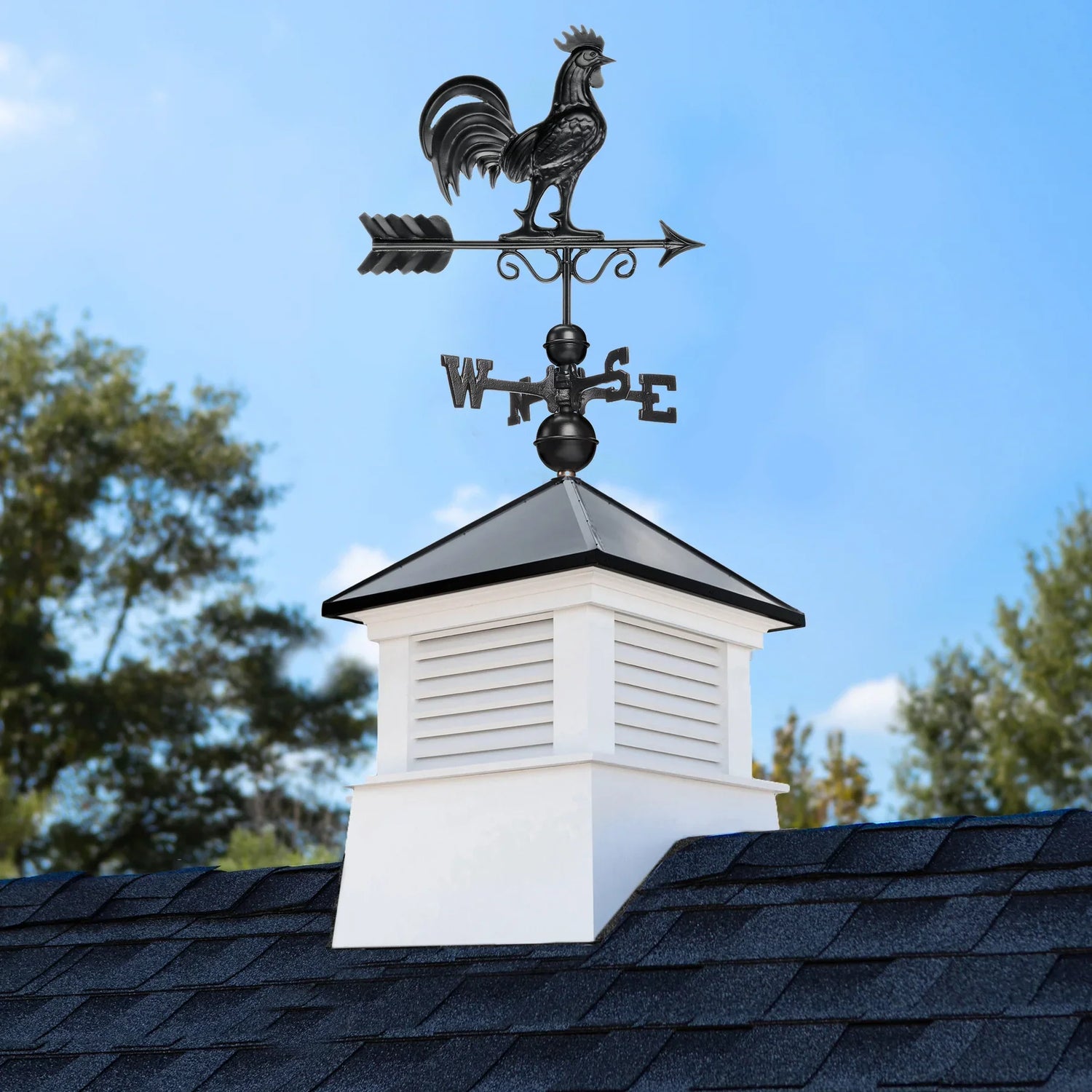 Cupola Installation Videos
How to Install a Good Directions Cupola?
Features & Benefits of Your Cupola
Related Articles
Helping you create your outdoor oasis
FAQs
Can a cupola be customized to fit my specific roof pitch and size?
Can I paint one of your cupolas? Can I customize it to match the color and finish of my building?
How much do cupolas typically weigh, and will I need additional support for installation?
Are cupolas suitable for commercial buildings, or are they mainly for residential use?
Are there any specific requirements to install your cupolas, or can I install them myself?
Can I add lighting to the cupola?
Will a copper roof on a cupola eventually turn green or patina over time?
How long can I expect my cupola to last, and does it come with any warranty or guarantee?